2021 Quest Calendar
Note: This is the digital Print & Play edition.
The official boxed version is currently unavailable.

Print & Play Edition
In Maladoria's capital city of West Haven, the court wizard and his apprentice have gone missing. A new adventurer seeks them out and discovers a mysterious slime that has spread across the city. It corrupts everything it touches and mutated rats in the city's sewers. The church has shut down due to missing clergymen. Is this slime connected to the church? Is it somehow connected to the missing wizard?
Become the hero. Choose your character and go on quests, find treasure, and battle monsters across Maladoria. Can you find the missing wizard, uncover the plot behind this mysterious slime, and find ancient objects to help stop an evil plot to conquer Maladoria? Enjoy as the story unfolds in this adventure-a-day desktop calendar.
What you get:
About 640 Pages
312 days (Weekends combined on a single page)
With separate pages containing the resolutions.
The zip file contains:
13 PDFs:
1 PDF for an intro (rules and tokens)
12 PDFs for the months of the year
Suggestions for Printing
The pages of the PDF are the exact size of the Quest Calendar page (neither A4 nor Letter).
Use a good PDF Printer (Chrome and Edge are surprisingly versatile) to print the pages how you would like them to appear (number of pages per sheet, size, etc). You can even save them off to a different PDF file in Letter or A4 size first before printing if you desire. This gives you more control on how you wish to print.
Calendar DIY
Original Backer and fan, Jarrod Olson, put together a DIY Calendar using a 3d printed holder, notepad padding compound, and a modified version of the PDF. Instructions with pictures , along with the modified PDF are found in the file: "2021calendarDIY.zip"
Many Thanks Jarrod.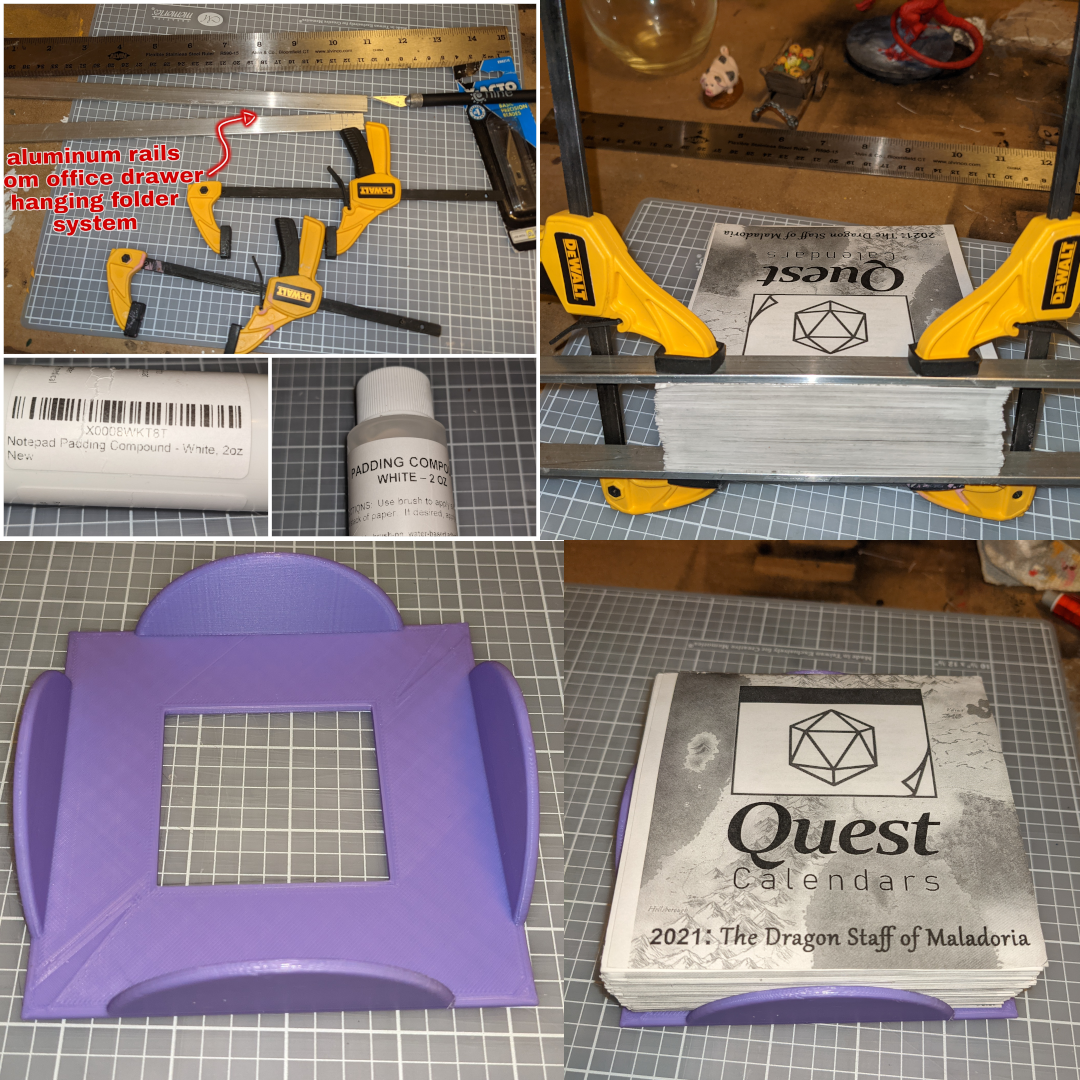 You can find out more and download character sheets by visiting www.sundialgames.com
Purchase
In order to download this game you must purchase it at or above the minimum price of $5 USD. You will get access to the following files:
2021calendarDIY.zip
135 MB
2021_Quest_Calendar_v2.0.zip
573 MB
Download demo